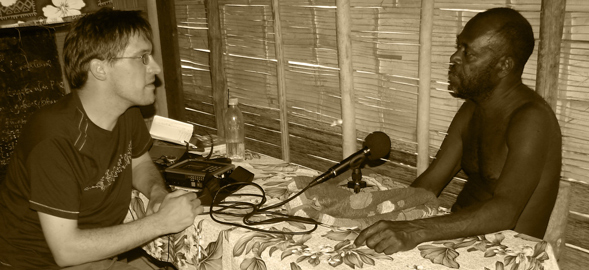 My work as a linguist
The area identified as Melanesia, in the southwestern Pacific, shows an extreme cultural and linguistic diversity, with several hundreds of languages. Through my work as a linguist, I hope to take part in the effort to understand, document and support the Melanesian languages of the Pacific Ocean. My personal contribution to the field takes the form of data collection on the languages spoken in north Vanuatu (Torres & Banks islands), and far eastern Solomons (Vanikoro island, in Temotu province) – see more detail on my Fieldwork page.
Publications
You can find here access to all my publications, academic or otherwise.
Oral literature
The stories I recorded in the field can be read, and also heard.